Welcome to Hard Rock Cafe Piccadilly Circus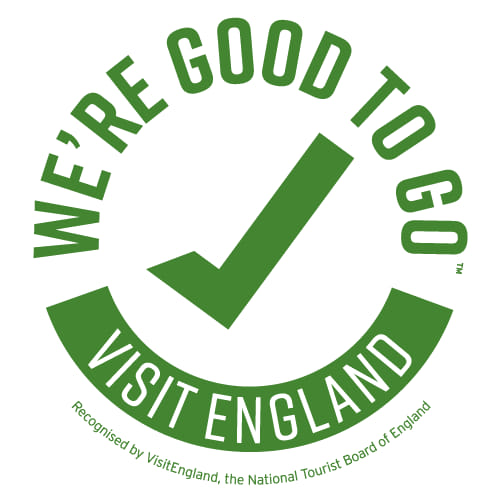 Hard Rock Cafe Piccadilly Circus
Established 2019
Visit Hard Rock Cafe Piccadilly Circus and Rock Shop!
In compliance with recommendations from local health officials, We are continuing to take precautions to ensure the safety of our guests and team members and have implemented enhanced cleaning processes and social distancing measures, see here.
Please note that due to local Government regulations:
Guests can only dine in groups of up to 6 people
All guests must wear masks when entering, exiting and moving around the restaurant
We ask that guests visiting our cafe:
1. Keep at least 2 meter distance
2. Reserve a table in advance and pay contactless if possible
VIEW HARD ROCK CAFE COVID-19 RISK ASSESSMENT HERE
The "SAFE + SOUND" program implements the highest of level of safety, sanitation, food handling and employee training.As part of the new protocol, all guests and team members are required to participate in a state-of-the-art, non-intrusive thermal temperature screening process before entering each Hard Rock Cafe location.
Hard Rock Piccadilly Circus
Combining the eclectic vibe of Piccadilly Circus with the rock and roll lifestyle of the Hard Rock brand, Hard Rock Cafe Piccadilly Circus, as Hard Rock's flagship property, pays tribute to the building's prestigious heritage and unbeatable West End location. Walk in and be wowed by the walls adorned with authentic, one-of-a-kind memorabilia from decades of music history, featuring items from British music legends and international stars alike.
Check out the world's largest Rock Shop at Hard Rock Cafe Piccadilly Circus!
PICCADILLY CIRCUS OPENING HOURS:
RESTAURANT HOURS
Monday to Sunday 11:30 AM - 8:30 PM (last seating)
ROCK SHOP HOURS
Monday to Sunday 10:00 AM - 10:00 PM
Welcome to Piccadilly Circus
Located in the heart of London's West End in Westminster, Piccadilly Circus was built in 1819 to connect Regent Street with Piccadilly. The circle is well known for the enormous video display and neon signs lighting the shops and restaurant corners on the North Side, as well as the Shaftesbury memorial fountain and statue. Surrounded by historic buildings such as the London Pavilion and Criterion Theatre, Piccadilly Circus is one of London's most iconic locations.
Our Classic Menu Will Rock You
Expect excellence in everything we serve at Hard Rock Cafe Piccadilly Circus. The favourites on our world-famous menu include the, Original Legendary Burger, One Night In Bangkok Spicy Shrimp, New York Cheesecake and many more. Take a bite of rock and roll inspired tastes and quench your thirst with authentic cocktails including classics and new cocktails blended from the latest mixology trends.
We hold allergy information for all menu items, please speak to your server for further details. If you suffer from a food allergy, please ensure that your server is aware at time of order.
Additional information
For Media, Press and Influencer enquires please contact Piccadilly_circus_social@hardrock.com or call +44 (0)20 7514 1700.
The Hard Rock Cafe Piccadilly Circus has teamed up with Hidden London by London Transport Museum!
Treat yourself to a meal at the Hard Rock Cafe Piccadilly Circus after your tour Piccadilly Circus station tour taking you behind secret doors to tunnels closed to the public. Tours are available until 19 February 2020.
Duration: 75 mins (tour)
Location: Piccadilly Circus station and Hard Rock Cafe, Piccadilly
Tickets: Adult £65.00, Concession £60.00*
To purchase your tickets and find out more information please visit Hidden London.
Let's Talk